As Head of the Department of Surgery, I am pleased to introduce the Department that forms the focus for academic activities in surgery at The University of Melbourne and The Melbourne Medical School. The Department of Surgery covers seven separate sites, and members of the Department are involved in a wide range of national and internationally recognised research programs, covering many diverse topics such as hepatobiliary and pancreatic transplantation, treatments for brain tumours, trauma, macular degeneration and glaucoma, cancer, biomechanics and many other important fields.
Members of the Department are also involved with teaching surgery in the Doctor of Medicine degree program, and deliver a range of important post-graduate specialist courses in surgery. These activities are undertaken both within the Department at The University of Melbourne, and more broadly within the key hospital sites throughout Melbourne, Victoria.
I do hope that you will browse through this website to learn more about the nature and scope of our surgical research and teaching programs, noting the research activities that encompass basic sciences, translational outcomes and clinical research.
Professor Andrew H. Kaye MD FRACS
James Stewart Professor of Surgery
Head of the Department of Surgery, Melbourne Medical School
AUSTIN HEALTH
The primary clinical and research focus of the Austin Health Precinct is in the area of Hepatobiliary and Pancreatic Surgery and Liver Transplantation. The clinical unit of the Department of Surgery is a leading tertiary referral centre for surgical diseases in HPB predominantly in the fields of pancreatic cancer and liver malignancy.
Research in the department encompasses basic science research, translational research and clinical research in liver and pancreatic malignancies, liver regeneration and liver transplantation. Tumour biology, novel biological therapies and molecular mechanisms for response assessment, liver regeneration and tumour growth inhibition are major areas of interest and expertise.
In addition, surgical education is a cornerstone of the departmental philosophy, being the largest General Surgery training hub and delivering Masters programs in Surgical Education and Surgical Sciences. Educational Research is also gaining increasing importance within the departmental philosophy.
OPHTHALMOLOGY
Ophthalmology research at the Centre for Eye Research Australia has a strong reputation for its clinical and translational focus. Ranked amongst the top five ophthalmology research groups globally, its ultimate goal is to find solutions for the three major blinding eye diseases that affect Australians – macular degeneration; glaucoma and diabetic eye disease – and to pioneer vision regeneration programs to give hope to people who have lost their sight.
Ophthalmology - Partners

CERA is the leading eye research institute in Australia, with a dedicated team of researchers, staff and students working to save the sight of millions of people worldwide affected by eye disease. In 2014 CERA moved forward in its mission to conduct eye research with real-life impact, to unravel the causes of disease, prevent blindness through earlier diagnosis and find better treatments, which together will restore sight and change lives.
Baker IDI Heart and Diabetes Institute is an independent, internationally renowned medical research facility. Our work extends from the laboratory to wide-scale community studies with a focus on diagnosis, prevention and treatment of diabetes and cardiovascular disease.
The comprehensive range of research undertaken to target these deadly diseases, combined with the flexibility and innovation to respond to changing health and community needs, is unique and sets Baker IDI apart from other health and research Institutes.
Bionics Institute, formerly the Bionic Ear Institute, an independent medical research institute is affiliated with the University of Melbourne, focussed on new breakthroughs in vision, hearing and neurological research. Our research is defining new innovations that will transform patient lives
OTOLARYNGOLOGY
Otolaryngology which is co-located at The Royal Victorian Eye and Ear Hospital is a world leader in the treatment of hearing loss and ear (otological) surgery. The Department remains at the fore-front of research into cochlear implantation, and the preservation of hearing and balance function while operating on the inner ear. The direct interface that we have between lab-based or clinical research, and direct otolaryngology patient care leads to highly productive translational research outcomes. Laboratory research seeks to understand the biological response of the inner ear to surgery and other types of stress, and applies drug delivery, gene therapy and regenerative strategies to the protection of restoration of hearing and vestibular function. We have a strong track record in developing new therapies in the laboratories and bringing them to clinical trials.
The Department is a leader in the application of Virtual Reality to surgical simulation, working closely with engineers and psychologists at the University, together with commercial partners to create sophisticated 3D rendered simulations that provide force feedback, and real-time training.
Otolaryngology has an interest in ear infection (otitis media) amongst Indigenous Australians, as this leads to early childhood hearing loss and contributes to disadvantage amongst these children. Our focus is upon large scale clinical trials.
ROYAL MELBOURNE HOSPITAL
Research within The Royal Melbourne Hospital Precinct for the Department of Surgery focuses specifically on the study of oncogenesis, and development of new therapies for cancer. The Department has special interests in brain cancer, prostate cancer and colorectal cancer. We possess a strong focus on the translation of basic research into clinical research involving scientists, academic surgeons, clinicians and high achieving students at a local, national and international level. We are located within the educational and research hub known as the Parkville Precinct, which allows our department to form strong linkages with research institutions, research facilities and world-renowned groups within the area. Our active collaborative approach to the study of oncogenesis has seen the evolution of successful clinical biobanking programs within the department allowing for highly competitive research into a number of research areas including:
Tracking the progression and performing a definitive analysis of metastatic subclones of prostate cancer.

Establishing circulating micro-RNA as a biomarker in glioma

Understanding and overcoming tumour resistance to clinical therapies of glioma and colon cancer

Identifying novel therapeutics for combating cancer cell invasion by targeting invadopodia

Dynamic TGF-signalling regulation of tumour cell dissemination and tumour-derived exosomes

Use of connexin43 peptides as a treatment for cancer

Molecular mechanisms of brain tumour associated epilepsy
The Royal Melbourne Hospital - Partner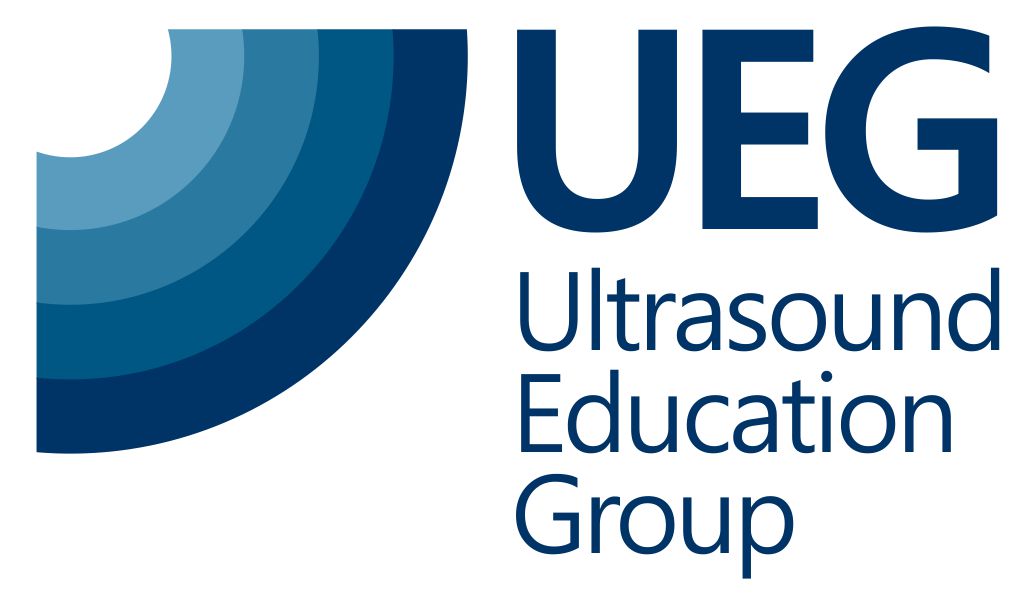 The Ultrasound Education Group
The Ultrasound Education Group is an internationally recognized group in clinical ultrasound of the heart, lungs and vascular access and leads a number of clinical studies involving blood conservation, haemodynamic management, acute changes of cardiac function resulting from anaesthesia and other echocardiography assessments relating to acute volume derangements.
ST VINCENT'S HOSPITAL
St Vincent's Hospital Precinct constantly strives to provide the highest level of complex and innovative surgical care, comprehensive surgical training for tomorrow's leaders as well as ground-breaking basic science and clinical research. We undertake a wide range of research spanning from basic to clinical research. Our approach to new discoveries is to apply a multidisciplinary research framework engaging orthopaedic surgeons, clinicians, biomedical engineers and basic biologists to address problems such as:
Development and progression of cancer as typified by primary and secondary cancers of bone, breast, prostate and lung;

Disease progression and drug interventions in musculoskeletal tissues;

Repair of bone and joint defects using tissue engineering and regenerative technology;

Clinical assessment of outcomes following joint replacement surgery and the prognostic indicators and determinants of outcome;

Evaluation of risk and progression of musculoskeletal conditions affecting lower and upper body joints, using innovative motion sensors and custom developed software.
WESTERN HEALTH
The Department of Surgery at Western Health is geographically located across two campuses; Footscray Hospital which bears a significant clinical load (especially upper gastro-intestinal), and Sunshine Hospital where the Department is located in the Western Centre for Health Research and Education (WCHRE) that provides a range of purpose built, state-of-the-art teaching and research facilities. The WCHRE is home to researchers, academics and educators from Western Health, Victoria University and the University of Melbourne. WCHRE plays a pivotal role in researching diseases that affect local communities, positioning Western Health as a leader in related academic and research fields.
NORTHERN HEALTH
The Department of Surgery presence within The Northern Centre for Health Education & Research (NCHER) at Northern Health is central in promoting collaboration across education and research whilst improving out-comes for patients by promoting new translational research and safe service delivery in the northern suburbs of Melbourne.
ROYAL CHILDREN'S HOSPITAL
Surgeons at the Royal Children's Hospital Precinct work within the Department of Paediatrics but are affiliated with The University of Melbourne Department of Surgery; with most also having appointments the Murdoch Children's Research Institute (M.C.R.I).
The surgical specialisations on the precinct undertake research which addresses the specific problems of surgery in children at the clinical and laboratory levels. The cardiac surgery unit has a long tradition of clinical research, and a particular focus is the Fontan Registry which has followed outcomes of children who have undergone the Fontan procedure into adulthood. Orthopaedic surgery research is based in the Hugh Williamson Gait Laboratory, which especially evaluates outcomes of surgery in cerebral palsy. Paediatric and neonatal surgery has a strong record in research of developmental anomalies of the gastrointestinal tract, and the plastic and maxillofacial surgery department has a particular focus on vascular anomalies. All specialisations work closely with their medical counterparts and basic scientists in the M.C.R.I.