Palliative Care: Past, Present and Future
Seminar/Forum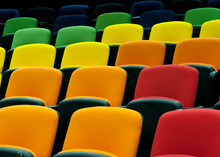 Lecture Theatre B, Level 7
Victorian Comprehensive Cancer Centre
305 Grattan Street, Melbourne, 3000
Map
Join us to hear insights of our history, and reflection on our future in palliative care, shared by one of the world pioneers in the field.
We welcome Dr Robert Twycross who is visiting from Oxford University. Drawing on his enormous experience of establishing palliative care as a discipline in the UK and from his work globally, he will talk of the challenges and achievements of the past, and offer thoughts for what may be the key issues in the future.
This is a unique opportunity to hear one of the world's pioneers of the field.
Presenter
Dr Robert Twycross

Emeritus Clinical Reader in Palliative Medicine
Oxford University

Dr Twycross was a Research Fellow in Therapeutics at St Christopher's Hospice, London in the 1970's. He subsequently became Medical Director of Sir Michael Sobell House, Churchill Hospital, Oxford and from 1988–2001, Clinical Reader in Palliative Medicine, Oxford University. Between 19882005 he was Head of the World Health Organization Collaborating Centre for Palliative Care. He has taught in nearly 50 countries, and has written some 300 articles, chapters and editorials, and is the author/editor of several widely acclaimed textbooks, including the Palliative Care Formulary. He has received numerous lifetime achievement and other awards from professional organisations.