Healthy Ageing Program
Group Leader
Professor Cassandra Szoeke

+61 3 8344 1835
Research Overview
Our Studies (longitudinal prospective cohorts)
The Healthy Ageing Project Population Youth-Senior (AgeHAPPY)
AgeHAPPY is a study into the lifelong effects of lifestyle and habits on health and the progression of ageing. It is delivered through an online health questionnaire, everyone over 18 years of age can participate. This research ultimately contributes to our ability to promote healthy ageing in Australia and to improve the wellbeing of all Australians. To participate, please follow the link below:
This round of the survey commenced in 2020. It started with a pilot study called HAP. Data on self-reported health, lifestyle, mood, and vascular risk factors are being collected from male and female participants aged 18 years and over.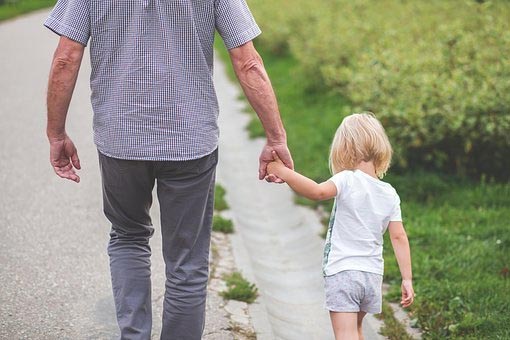 The Women's Healthy Ageing Project (WHAP)
WHAP commenced in 1990 as a study examining the health of Australian women from midlife (then aged 45-55 years) before the menopausal transition and into ageing. The study has almost 30 years of data on mood, dietary intake, risky behaviours, physical activity and social connectedness among other factors.
The WHAP continues to follow up these women, who are now all aged over 70 years. The WHAP is a unique Australian study and the longest running study on women's health in Australia. Women have shared decades of data and experiences including biological measures, clinical assessments, lifestyle, quality of life, and physical measures.
Staff
Research Leaders
Public Health and Bionformatics
Professor Danny Liew
Dr Melissa Coulson
Dr Mark Tacey
Dr Chuhui Li
Dr Steven Simpson
Sue Philips
Alexandra Gorelik
Monique Stagnitti
Endocrinology
Professor Henry Burger
Dr Charlene Chua
Dr Joanne Ryan
Mario Termine
Olivia Siblin
Collaborators
The Healthy Ageing Program encourages collaboration, and in particular cross-cultural studies and combined cohort studies that leverage synergistic datasets. The research program has nurtured a growing cohort of alumni from undergraduate students to higher degree students, scientists and health professionals completing postgraduate research training.
The dataset is open for analysis towards higher degree study. Our dataset is available as the "Well Women's Longitudinal Study" via application to BioGrid Australia Limited. BioGrid Australia is a leading data sharing organisation, which provides a secure infrastructure that advances health research by linking participant-level, privacy-protected and ethically approved, clinical, biospecimen, genetic and imaging data among a wide network of health collaborators.
Key international collaborators:
International guidelines for women's health: Study of Women's Health Across the Nation (SWAN; Harlow SD, Crawford S, Dennerstein L, Burger HG, Mitchell ES, Sowers MF, the ReSTAGE Collaboration. Recommendations from a multi-study evaluation of proposed criteria for staging reproductive aging. Climacteric 2007. 10(2), p. 112-119.)
Worldwide Alzheimers Disease Initiative: The cognitive dataset is also included in the Global Alzheimer's Association Interactive Network.
Cross-cultural programs:

Japan - Professor Noboru Fujise and Professor Manabu Ikeda (Campbell KE, Dennerstein L, Tacey M, Fujise N, Ikeda M, Szoeke C. A comparison of Geriatric Depression Scale scores in older Australian and Japanese women. Epidemiol Psychiatr Sci, 2016: p. 1-9.);
Hong Kong - Sao Po Centre on Aging;
United States, United Kingdom, Germany, France, and Italy (Dennerstein L, Lehert P, Koochaki PE, Graziottin A, Leiblum S, Alexander JL. A symptomatic approach to understanding women's health experiences: a cross-cultural comparison of women aged 20 to 70 years. Menopause 2007. 14(4), p. 688-96.);
France, Germany, Hungary, Italy, Spain, UK, Brazil, Mexico, Hong Kong, Pakistan, Thailand, Japan, Korea and Australia (Dennerstein L, Lehert P, Heinemann K. Global epidemiological study of variation of premenstrual symptoms with age and sociodemographic factors. Menopause Int 2011. 17(3), p. 96-101; Dennerstein L, Lehert P, Heinemann K. Global study of women's experiences of premenstrual symptoms and their effects on daily life. Menopause Int 2011. 17(3): p. 88-95.);
Austria, Belgium, Croatia, Denmark, France, Germany, Italy, the Netherlands, Portugal, Spain, Switzerland, and the United Kingdom (Dennerstein L, Lehert P. Women's sexual functioning, lifestyle, mid-age, and menopause in 12 European countries. Menopause 2004. 11(6 Pt 2): p. 778-85.).

Healthy Ageing: Institute for Health and Ageing (IHA), Australian Catholic University.
Funding
Funding of the Women's Healthy Ageing Project cohort follow-up has been predominantly funded by sequential competitive peer-reviewed National- and State-based health departments starting with:
Victorian Health Promotion Foundation (VicHealth) Collaborative Research Program Grant
National Health and Medical Research Council (Grants 547600, 1032350 & 1062133).
Biomarker freezers funding (which contain all stored samples):
The Ian Potter Foundation
The Smorgon Family Trust
Disease-specific support:
Bone mineral density testing - Wyeth-Ayerst Pharmaceuticals Inc., 1993, 1996, 1998
Hand and knee x-rays - Shepherd Foundation, 2002/03 (follow up X-rays pending from Scobie and Claire Mackinnon award)
Assays on stored 2002/03 samples, including CTX-II assays - Collier Foundation, 2008)
Vitamin D assays - Scobie and Claire Mackinnon, 2008
DHEAS assay - Australian Menopause Society, 2008
Lipid profile biomarkers from stored 2002/03 samples - J.O. & J.R. Wicking Trust, 2012/13
Neuropsychiatric evaluations and hormone biomarkers - Alzheimer's Association (IIRG-01-2684), 2002/03; Ramiciotti Foundation 2012/13; Alzheimer's Association (NIA320312) and the Brain Foundation, 2014/15
Magnetic Resonance Imaging (MRI) - Alzheimer's Association (IIRG-01-2684), 2002/03; Mason Foundation, 2014/15
Cerebral Positron Emission Tomography (PET) amyloid images - Bayer HealthCare, 2012/13
Research Outcomes
Our research in the media
Is there such a thing as the perfect exercise for overall health? (The Sydney Morning Herald, 21 November 2019)
Prevention before cure for Alzheimer's disease (ACU IMPACT, 16 November 2019)
Living with your adult children: How to keep the peace (Startsat60., 25 October 2019)
Which chronic diseases are linked to depression and anxiety? (Sax Institute, 15 October 2019)
What is the menopause and when does it strike? (The Guardian, August 2019)
Why entering middle-age is actually the perfect time to get your health back on track(Now to Love, June 2019)
The two most important things you can do for your brain (The House of Wellness, March 2019)
Ladies. Good cholesterol is good for your brain. (Your Brain Health, February 2019)
Number of people with dementia doubled in just 26 years (Futurity, December 2018)
How Good Cholesterol Can Keep Women's Brains Healthy (Pursuit, University of Melbourne, November 2018)
Good cholesterol key to avoiding dementia (SBS, October 2018)
Good cholesterol may lower women's dementia risk (Futurity, October 2018)
Healthy Cholesterol Levels May Be Vital For Women Avoiding Dementia, According To New Research (Romper, October 2018)
Landmark study sheds light on how our brains age (Medical Press, October 2018)
Changing their lives: Meet the women loving their midlife crisis (Herald Sun, 4 September 2018)
Single best way to stave off dementia (Financial Review, June 2018)
Interviews Hill on the benefits of the Mediterranean diet (Mitchell's Front Page, April 2018)
Vitamin D levels linked to better brain health (Herald Sun, December 2017)
Can Sunshine Help Your Brain? (Pursuit, University of Melbourne, December 2017)
How to live longer and be happier: If we beat disease, quality of life will win (Herald Sun, November 2017)
Protect your health at every age (Nine.com.au, November 2017)
Growing old for women has its happy benefits (Seniors Newspaper, August 2017)
Golden age for women: The older we are, the better we get (Herald Sun, August 25, 2017)
A walk a day keeps your memory from going away(The Globe and Mail, July 2017)
Australian women's health needs awareness (Australian Medical Association, June 2017)
Majority of Australian women putting themselves at risk of early death (XinhuaNet, May 2017)
Women's Health: Unhealthy habits driving up disease and dementia (Herald Sun, May 2017)
What's Killing Women? (Pursuit, University of Melbourne, April 2017)
What's that word? Brain changes begin years before Alzheimer's diagnosis(Hospital and Healthcare, February 2017)
Alzheimer's - Can we prevent it? (ABC Catalyst, August 2016)
Exercising in middle age can starve off decades of memory loss (Nine News Melbourne, June 2016)
Landmark study shows single best way for women to stave off dementia is to move (Australian Financial Review, June 2016)
Exercise in middle age key to preventing cognitive decline: Australian study (China Daily, June 2016)
Being active in middle age prevents Alzheimer's disease (Daily Mail Australia, June 2016)
Exercising in middle age can save your memory later (Pursuit, University of Melbourne, June 2016)
Almost all my friends live at home': Adult children living with parents becoming 'normal' in Australia (ABC News, December 2015)
Australians are fat and unfit but at least we are drinking and smoking less (Sydney Morning Herald, December 2015)
Crowded house as kids fail to launch (Pursuit, University of Melbourne, November 2015)
Dancing with Dementia (SBS Insight, April 2015)
Research Publications
Nichols, E., Szoeke, C. E., Vollset, S. E., Abbasi, N., Abd-Allah, F., Abdela, J., ... & Awasthi, A. (2019). Global, regional, and national burden of Alzheimer's disease and other dementias, 1990–2016: a systematic analysis for the Global Burden of Disease Study 2016. The Lancet Neurology, 18(1), 88-106. doi: 10.1016/S1474-4422(18)30403-4
GBD 2016 Neurology Collaborators. (2019). Global, regional, and national burden of neurological disorders, 1990-2016: a systematic analysis for the Global Burden of Disease Study 2016. doi: 10.1016/S1474-4422(18)30499-X
Szoeke, C., Coulson, M., Campbell, S., & Dennerstein, L. (2016). Cohort profile: Women's Healthy Ageing Project (WHAP)-a longitudinal prospective study of Australian women since 1990. Women's midlife health, 2(1), 5. doi:
Szoeke, C., Lehert, P., Henderson, V. W., Dennerstein, L., Desmond, P., & Campbell, S. (2016). Predictive factors for verbal memory performance over decades of aging: data from the Women's healthy ageing project. The American Journal of Geriatric Psychiatry, 24(10), 857-867. doi: 10.1016/j.jagp.2016.05.008
Campbell, K. E., Dennerstein, L., Tacey, M., Fujise, N., Ikeda, M., & Szoeke, C. (2017). A comparison of geriatric depression scale scores in older Australian and Japanese women. Epidemiology and psychiatric sciences, 26(1), 70-78. doi: 10.1017/S2045796015001110.
Burn, K., Dennerstein, L., Browning, C., & Szoeke, C. (2016). Patterns of social engagement in the transition to later life. Maturitas, 88, 90-95. doi: 10.1016/j.maturitas.2016.03.016
Bovalino, S., Charleson, G., & Szoeke, C. (2016). The impact of red and processed meat consumption on cardiovascular disease risk in women. Nutrition, 32(3), 349-354. doi: 10.1016/j.nut.2015.09.015.
Burn, K., & Szoeke, C. (2015). Grandparenting predicts late-life cognition: Results from the Women's Healthy Ageing Project. Maturitas, 81(2), 317-322. doi: 10.1016/j.maturitas.2015.03.013.
Burn, K., & Szoeke, C. (2015). Is grandparenting a form of social engagement that benefits cognition in ageing?. Maturitas, 80(2), 122-125. doi: 10.1016/j.maturitas.2014.10.017.
Chua, C. K., Henderson, V. W., Dennerstein, L., Ames, D., & Szoeke, C. (2014). Dehydroepiandrosterone sulfate and cognition in midlife, post-menopausal women. Neurobiology of aging, 35(7), 1654-1655. doi: 10.1016/j.neurobiolaging.2014.01.140.
Lonnèe‐Hoffmann, R. A., Dennerstein, L., Lehert, P., & Szoeke, C. (2014). Sexual Function in the Late Postmenopause: A Decade of Follow‐Up in a Population‐Based Cohort of Australian Women. The journal of sexual medicine, 11(8), 2029-2038. doi: 10.1111/jsm.12590.
Steinbach, M., Szoeke, C., & Dennerstein, L. (2014). Prevalence of vitamin D deficiency in healthy ageing women from the 20 year Women's Healthy Ageing Project (WHAP). Australasian Journal on Ageing. 33. 63-63. doi: 10.1111/ajag.12179.
McCluskey, G. E., Szoeke, C., & Yates, P. (2014). Subjective memory complaints ten years prior have no relationship with brain amyloid: data from the women's healthy ageing project. Alzheimer's & Dementia: The Journal of the Alzheimer's Association, 10(4), P365-P366. doi: 10.1016/j.jalz.2014.05.129.
Szoeke, C. E., Robertson, J. S., Rowe, C. C., Yates, P., Campbell, K., Masters, C. L., ... & Desmond, P. (2013). The Women's Healthy Ageing Project: Fertile ground for investigation of healthy participants 'at risk'for dementia. International Review of Psychiatry, 25(6), 726-737. doi: 10.3109/09540261.2013.873394.
Chen, K., Lowndes, G., Ames, D., & Szoeke, C. (2012). The influence of midlife cholesterol on late-life cognition: The Women's Healthy Ageing Project (WHAP). Alzheimer's & Dementia: The Journal of the Alzheimer's Association, 8(4), P596. doi: 10.1016/j.jalz.2012.05.2075.
Szoeke, C. E., Cicuttini, F. M., Guthrie, J. R., & Dennerstein, L. (2008). The relationship of reports of aches and joint pains to the menopausal transition: a longitudinal study. Climacteric, 11(1), 55-62. doi: 10.1080/13697130701746006
Szoeke, C. E., Cicuttini, F. M., Guthrie, J. R., Clark, M. S., & Dennerstein, L. (2006). Factors affecting the prevalence of osteoarthritis in healthy middle-aged women: data from the longitudinal Melbourne Women's Midlife Health Project. Bone, 39(5), 1149-1155. doi: 10.1016/j.bone.2006.05.016.
Dennerstein, L., Guthrie, J. R., Clark, M., Lehert, P., & Henderson, V. W. (2004). A population-based study of depressed mood in middle-aged, Australian-born women. Menopause, 11(5), 563-568. doi: 10.1097/01.GME.0000113844.74462.F6
Guthrie, J. R., Dennerstein, L., Taffe, J. R., Lehert, P., & Burger, H. G. (2004). The menopausal transition: a 9-year prospective population-based study. The Melbourne Women's Midlife Health Project. Climacteric, 7(4), 375-389. doi: 10.1080/13697130400012163
Dennerstein, L., Lehert, P., Dudley, E., & Guthrie, J. (2001). Factors contributing to positive mood during the menopausal transition. The Journal of nervous and mental disease, 189(2), 84-89.
Mazza, D., Dennerstein, L., Garamszegi, C. V., & Dudley, E. C. (2001). The physical, sexual and emotional violence history of middle‐aged women: A community‐based prevalence study. Medical journal of Australia, 175(4), 199-201. doi: 10.5694/j.1326-5377.2001.tb143095.x
Dennerstein, L., Dudley, E. C., Hopper, J. L., Guthrie, J. R., & Burger, H. G. (2000). A prospective population-based study of menopausal symptoms. Obstetrics & Gynecology, 96(3), 351-358. doi: 10.1016/S0029-7844(00)00930-3
Guthrie, J. R., Dennerstein, L., & Dudley, E. C. (1999). Weight gain and the menopause: a 5-year prospective study. Climacteric, 2(3), 205-211. doi: 10.3109/13697139909038063
Guthrie, J. R., Ebeling, P. R., Hopper, J. L., Barrett-Connor, E., Dennerstein, L., Dudley, E. C., ... & Wark, J. D. (1998). A prospective study of bone loss in menopausal Australian-born women. Osteoporosis International, 8(3), 282-290. doi: 10.1007/s001980050066
Dennerstein, L., Smith, A. M., Morse, C., Burger, H., Green, A., Hopper, J., & Ryan, M. (1993). Menopausal symptoms in Australian women. Medical journal of Australia, 159(4), 232-236. doi: 10.5694/j.1326-5377.1993.tb137821.x
Research Projects
---
Faculty Research Themes
School Research Themes
---
Key Contact
Department / Centre
Unit / Centre