Healthy Ageing Program
Professor
Cassandra Szoeke

+61 3 8344 1835
Research Overview
When most people hear the word "ageing" it is associated with our older population. Hence studies on "ageing" are usually limited to the elderly. At HAP, we define ageing as a phenomenon that occurs continuously throughout all stages of life - and presents its health challenges at all ages.
Chronic disease is the largest cause of death and disability in Australian society through-out the western world. Many studies have shown that indicators for chronic disease can be found years before onset. But not enough study has been done to clearly identify these indicators.
Our mission is to improve the understanding of health across a lifespan to promote healthy ageing and aid the prevention of disease in Australians.
Our vision is for all Australians to be able to maintain lifelong healthy ageing. An improved understanding of health across a lifespan may assist the development of guidelines for lifestyle changes that both promote health as we age. As well as contributing to research on brain diseases such as Parkinson's and Alzheimer's, ultimately accelerating the discovery of treatments.
Our Work
The Healthy Ageing Project Population Youth-Senior (AgeHAPPY)
AgeHAPPY is a study into the lifelong effects of lifestyle and habits on health and the progression of ageing. It is delivered through an online health questionnaire, everyone over 18 years of age can participate. This research ultimately contributes to our ability to promote healthy ageing in Australia and to improve the wellbeing of all Australians. To participate, please follow the link below:
This round of the survey commenced in 2020. It started with a pilot study called HAP. Data on self-reported health, lifestyle, mood, and vascular risk factors are being collected from male and female participants aged 18 years and over.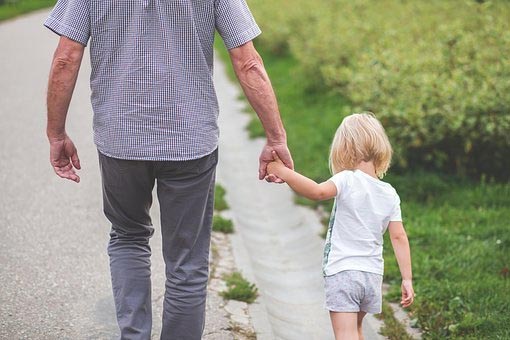 The Women's Healthy Ageing Project (WHAP)
WHAP commenced in 1990 as a study examining the health of Australian women from midlife (then aged 45-55 years) before the menopausal transition and into ageing. The study has almost 30 years of data on mood, dietary intake, risky behaviours, physical activity and social connectedness among other factors.
The WHAP continues to follow up these women, who are now all aged over 70 years. The children of the original participants have now joined the study as of 2021 commencing the WHAP generations study.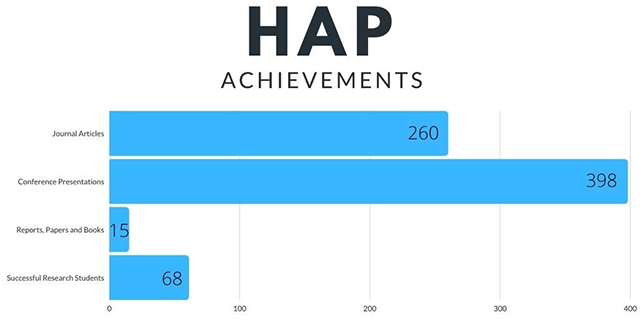 Clinical Trials Research
In collaboration with the Centre for Neuroscience at the Royal Melbourne Hospital, the Healthy Ageing Program runs clinical trials designed to improve neurological health and quality of life in ageing.
Fields of Research:
We publish in high impact journals in the field ranging from childhood to ageing, psychology to psychiatry, and internal medicine to medical imaging.
Staff
Chief Investiagtors
Clinical Panel
A clinical panel of Geriatricians, Neurologists, Psychologists and General Physicians for the review of WHAP participants for diagnostic decision making.
Professor Cassandra Szoeke, Professor Lorraine Dennerstein, Dr Katherine Campbell, Dr Andrew Hua , Dr Stephen Campbell
Research Team
Monique Stagnitti, Study Coordinator, Stream leader: Nutrition
Alexandra Gorelik, Senior Statistician, Stream leader: Health informatics
Dr Jesse Zanker, Geriatrician, Stream leader: Muscle and bone.
Dr Katherine Campbell, Clinical Psychologist, Stream leader: Mental health
Dr Edward Hill, Stream leader: Tasmanian AgeHAPPY
Dr Kate Gregorevic, Stream leader: Lifestyle for healthy ageing
Tze Jian Chin, PhD
Susan Phillips, PhD, AIHW linkage projects coordinator
Ashleigh Parker, Clinical Psychology PhD (University of Victoria, Canada)
Yujie Fang, Master of Biomedical Science, HAP Research Team Coordinator
Shivam Koul, Master of Biomedical Science, HAP Writing Workshop Coordinator
Sue Downie, Master of Philosophy
Monica Isabel Carvalheiro, Master of Biomedical Science, HAP Academic Output Officer
Xiaoyan Kang, Master of Biomedical Science
Keely Van Order, Master of Clinical Research, Clinical Diagnostics Coordinator
Maryam Masood, Master of Clinical Research, HAP Scientific Meetings Officer
Anita Stubbs, Doctor of Medicine
Joseph Say, Bachelor of Biomedicine Honours, HAP Scientific Meetings Officer
Tahlia Hunter, Bachelor of Biomedicine Honours, WHAP Celebrations Committee Officer
Seoyoung Lee, Bachelor of Biomedicine Honours
Syed Uzair Ahmed, Bachelor of Biomedicine Honours, WHAP Historical Officer
Dilara Ilhan, Bachelor of Biomedicine Honours
Britney Trang, Bachelor of Biomedicine Honours, Clinical Panel Officer
Akeel Doush, Bachelor of Biomedicine Honours, HAP Output Officer and Community Engagement
Emma Wang, Bachelor of Biomedicine Honours, AgeHAPPY Participant Coordinator
Kali Irvine-Nagle, Bachelor of Biomedicine, Media Intern
Igsun (Isika) Kusnandar, Bachelor of Biomedicine, Communications Intern
Erin Dermondy, Bachelor of Biomedicine, Intern
Jayde Codford, Bachelor of Biomedicine, Intern
Greta Torelli, AgeHAPPY Data Coordinator Intern
Olivia Mann, HAP Impact Officer Intern
Collaborators
The Healthy Ageing Program encourages collaboration, and in particular cross-cultural studies and combined cohort studies which use and analyse data from multiple research teams all around the world.
The research program has nurtured a growing cohort of alumni from undergraduate students to higher degree students, scientists and health professionals completing postgraduate research training.
The dataset is open for analysis towards higher degree study. Our dataset is available as the "Well Women's Longitudinal Study" via application to BioGrid Australia Limited. BioGrid Australia is a leading data sharing organisation, which provides a secure infrastructure that advances health research by linking participant-level, privacy-protected and ethically approved, clinical, biospecimen, genetic and imaging data among a wide network of health collaborators.
COLLABORATIVE PROGRAMS
International Brain Health Registry
Our partnership with the Brain Health Registry allows the country comparison of changes in cognition over time. The BHR cognition test is provided alongside our lifestyle and health questionnaire to allow for the most comprehensive data on ageing and brain health.
Global Burden of Dementia
Our principal investigator is part of the Global Burden of Disease Neurology team. Taking clinical lead on the increasing prevalence of dementia.
Study of Women Across the Nation
The study of women across the nation is a sister study of the Womens Healthy Ageing Project since the 90s. Includes the international guidelines for women's health: Study of Women's Health Across the Nation
Falls and Neurocognitive Disorders: Two Interconnected Geriatric Syndromes (MDAP collaboration)
Falls are a significant cause of injuries, loss of confidence, increased morbidity, and institutionalisation in all older people, but particularly those with dementia. WHAP teamed up with other international cohorts to compare data on musculoskeletal and cognitive variables that could optimise the ability to predict and prevent falls in this age group.
AIHW-UoM Study– Healthcare Utilisation
An agreement the Australian Institute of Health and Welfare that enriches WHAP by allowing access to a number of state and national data repositories to complement data collected by the study. Allowing for the determination of the impact of various clinical, pharmacological and other factors on cognitive decline and healthy ageing in women.
LIFEPOOL
A joint VCCC – HAP and School of Public Health collaboration focused on Women's Health. Lifepool's collaboration with WHAP has seen introduction of annual follow-ups including specialised validated tests of cognition and mood.
HAP CROSS-CULTRAL PROGRAMS
Funding
Funding for the Healthy Ageing Program (HAP) has been provided by the National Health and Medical Research Council (NHMRC Grants 547600, 1032350 & 1062133), Ramaciotti Foundation, Australian Healthy Ageing Organisation, the Brain Foundation, the Alzheimer's Association (NIA320312), Australian Menopausal Society, Bayer Healthcare, Shepherd Foundation, Scobie and Claire Mackinnon Foundation, Collier Trust Fund, J.O. & J.R. Wicking Trust, Mason Foundation and the Alzheimer's Association of Australia and Royal Australian College of Physicians. Inaugural funding was provided by VicHealth and the NHMRC. The Principal Investigator of HAP (Cassandra Szoeke) is supported by the National Health and Medical Research Council.
Research Outcomes
Our research in the media
Is there such a thing as the perfect exercise for overall health? (The Sydney Morning Herald, 21 November 2019)
Prevention before cure for Alzheimer's disease (ACU IMPACT, 16 November 2019)
Living with your adult children: How to keep the peace (Startsat60., 25 October 2019)
Which chronic diseases are linked to depression and anxiety? (Sax Institute, 15 October 2019)
What is the menopause and when does it strike? (The Guardian, August 2019)
Why entering middle-age is actually the perfect time to get your health back on track(Now to Love, June 2019)
The two most important things you can do for your brain (The House of Wellness, March 2019)
Ladies. Good cholesterol is good for your brain. (Your Brain Health, February 2019)
Number of people with dementia doubled in just 26 years (Futurity, December 2018)
How Good Cholesterol Can Keep Women's Brains Healthy (Pursuit, University of Melbourne, November 2018)
Good cholesterol key to avoiding dementia (SBS, October 2018)
Good cholesterol may lower women's dementia risk (Futurity, October 2018)
Healthy Cholesterol Levels May Be Vital For Women Avoiding Dementia, According To New Research (Romper, October 2018)
Landmark study sheds light on how our brains age (Medical Press, October 2018)
Changing their lives: Meet the women loving their midlife crisis (Herald Sun, 4 September 2018)
Single best way to stave off dementia (Financial Review, June 2018)
Interviews Hill on the benefits of the Mediterranean diet (Mitchell's Front Page, April 2018)
Vitamin D levels linked to better brain health (Herald Sun, December 2017)
Can Sunshine Help Your Brain? (Pursuit, University of Melbourne, December 2017)
How to live longer and be happier: If we beat disease, quality of life will win (Herald Sun, November 2017)
Protect your health at every age (Nine.com.au, November 2017)
Growing old for women has its happy benefits (Seniors Newspaper, August 2017)
Golden age for women: The older we are, the better we get (Herald Sun, August 25, 2017)
A walk a day keeps your memory from going away(The Globe and Mail, July 2017)
Australian women's health needs awareness (Australian Medical Association, June 2017)
Majority of Australian women putting themselves at risk of early death (XinhuaNet, May 2017)
Women's Health: Unhealthy habits driving up disease and dementia (Herald Sun, May 2017)
What's Killing Women? (Pursuit, University of Melbourne, April 2017)
What's that word? Brain changes begin years before Alzheimer's diagnosis(Hospital and Healthcare, February 2017)
Alzheimer's - Can we prevent it? (ABC Catalyst, August 2016)
Exercising in middle age can starve off decades of memory loss (Nine News Melbourne, June 2016)
Landmark study shows single best way for women to stave off dementia is to move (Australian Financial Review, June 2016)
Exercise in middle age key to preventing cognitive decline: Australian study (China Daily, June 2016)
Being active in middle age prevents Alzheimer's disease (Daily Mail Australia, June 2016)
Exercising in middle age can save your memory later (Pursuit, University of Melbourne, June 2016)
Almost all my friends live at home': Adult children living with parents becoming 'normal' in Australia (ABC News, December 2015)
Australians are fat and unfit but at least we are drinking and smoking less (Sydney Morning Herald, December 2015)
Crowded house as kids fail to launch (Pursuit, University of Melbourne, November 2015)
Dancing with Dementia (SBS Insight, April 2015)
Research Publications
The Healthy Ageing Program's Impact

FEATURED PAPERS

Nichols, E., Szoeke, C. E., Vollset, S. E., Abbasi, N., Abd-Allah, F., Abdela, J., ... & Awasthi, A. (2019). Global, regional, and national burden of Alzheimer's disease and other dementias, 1990–2016: a systematic analysis for the Global Burden of Disease Study 2016. The Lancet Neurology, 18(1), 88-106. doi: 10.1016/S1474-4422(18)30403-4
GBD 2016 Neurology Collaborators. (2019). Global, regional, and national burden of neurological disorders, 1990-2016: a systematic analysis for the Global Burden of Disease Study 2016. doi: 10.1016/S1474-4422(18)30499-X
Szoeke, C., Coulson, M., Campbell, S., & Dennerstein, L. (2016). Cohort profile: Women's Healthy Ageing Project (WHAP)-a longitudinal prospective study of Australian women since 1990. Women's midlife health, 2(1), 5. doi:
Szoeke, C., Lehert, P., Henderson, V. W., Dennerstein, L., Desmond, P., & Campbell, S. (2016). Predictive factors for verbal memory performance over decades of aging: data from the Women's healthy ageing project. The American Journal of Geriatric Psychiatry, 24(10), 857-867. doi: 10.1016/j.jagp.2016.05.008
Campbell, K. E., Dennerstein, L., Tacey, M., Fujise, N., Ikeda, M., & Szoeke, C. (2017). A comparison of geriatric depression scale scores in older Australian and Japanese women. Epidemiology and psychiatric sciences, 26(1), 70-78. doi: 10.1017/S2045796015001110.
Burn, K., Dennerstein, L., Browning, C., & Szoeke, C. (2016). Patterns of social engagement in the transition to later life. Maturitas, 88, 90-95. doi: 10.1016/j.maturitas.2016.03.016
Bovalino, S., Charleson, G., & Szoeke, C. (2016). The impact of red and processed meat consumption on cardiovascular disease risk in women. Nutrition, 32(3), 349-354. doi: 10.1016/j.nut.2015.09.015.
Burn, K., & Szoeke, C. (2015). Grandparenting predicts late-life cognition: Results from the Women's Healthy Ageing Project. Maturitas, 81(2), 317-322. doi: 10.1016/j.maturitas.2015.03.013.
Burn, K., & Szoeke, C. (2015). Is grandparenting a form of social engagement that benefits cognition in ageing?. Maturitas, 80(2), 122-125. doi: 10.1016/j.maturitas.2014.10.017.
Chua, C. K., Henderson, V. W., Dennerstein, L., Ames, D., & Szoeke, C. (2014). Dehydroepiandrosterone sulfate and cognition in midlife, post-menopausal women. Neurobiology of aging, 35(7), 1654-1655. doi: 10.1016/j.neurobiolaging.2014.01.140.
Lonnèe‐Hoffmann, R. A., Dennerstein, L., Lehert, P., & Szoeke, C. (2014). Sexual Function in the Late Postmenopause: A Decade of Follow‐Up in a Population‐Based Cohort of Australian Women. The journal of sexual medicine, 11(8), 2029-2038. doi: 10.1111/jsm.12590.
Steinbach, M., Szoeke, C., & Dennerstein, L. (2014). Prevalence of vitamin D deficiency in healthy ageing women from the 20 year Women's Healthy Ageing Project (WHAP). Australasian Journal on Ageing. 33. 63-63. doi: 10.1111/ajag.12179.
McCluskey, G. E., Szoeke, C., & Yates, P. (2014). Subjective memory complaints ten years prior have no relationship with brain amyloid: data from the women's healthy ageing project. Alzheimer's & Dementia: The Journal of the Alzheimer's Association, 10(4), P365-P366. doi: 10.1016/j.jalz.2014.05.129.
Szoeke, C. E., Robertson, J. S., Rowe, C. C., Yates, P., Campbell, K., Masters, C. L., ... & Desmond, P. (2013). The Women's Healthy Ageing Project: Fertile ground for investigation of healthy participants 'at risk'for dementia. International Review of Psychiatry, 25(6), 726-737. doi: 10.3109/09540261.2013.873394.
Chen, K., Lowndes, G., Ames, D., & Szoeke, C. (2012). The influence of midlife cholesterol on late-life cognition: The Women's Healthy Ageing Project (WHAP). Alzheimer's & Dementia: The Journal of the Alzheimer's Association, 8(4), P596. doi: 10.1016/j.jalz.2012.05.2075.
Szoeke, C. E., Cicuttini, F. M., Guthrie, J. R., & Dennerstein, L. (2008). The relationship of reports of aches and joint pains to the menopausal transition: a longitudinal study. Climacteric, 11(1), 55-62. doi: 10.1080/13697130701746006
Szoeke, C. E., Cicuttini, F. M., Guthrie, J. R., Clark, M. S., & Dennerstein, L. (2006). Factors affecting the prevalence of osteoarthritis in healthy middle-aged women: data from the longitudinal Melbourne Women's Midlife Health Project. Bone, 39(5), 1149-1155. doi: 10.1016/j.bone.2006.05.016.
Dennerstein, L., Guthrie, J. R., Clark, M., Lehert, P., & Henderson, V. W. (2004). A population-based study of depressed mood in middle-aged, Australian-born women. Menopause, 11(5), 563-568. doi: 10.1097/01.GME.0000113844.74462.F6
Guthrie, J. R., Dennerstein, L., Taffe, J. R., Lehert, P., & Burger, H. G. (2004). The menopausal transition: a 9-year prospective population-based study. The Melbourne Women's Midlife Health Project. Climacteric, 7(4), 375-389. doi: 10.1080/13697130400012163
Dennerstein, L., Lehert, P., Dudley, E., & Guthrie, J. (2001). Factors contributing to positive mood during the menopausal transition. The Journal of nervous and mental disease, 189(2), 84-89.
Mazza, D., Dennerstein, L., Garamszegi, C. V., & Dudley, E. C. (2001). The physical, sexual and emotional violence history of middle‐aged women: A community‐based prevalence study. Medical journal of Australia, 175(4), 199-201. doi: 10.5694/j.1326-5377.2001.tb143095.x
Dennerstein, L., Dudley, E. C., Hopper, J. L., Guthrie, J. R., & Burger, H. G. (2000). A prospective population-based study of menopausal symptoms. Obstetrics & Gynecology, 96(3), 351-358. doi: 10.1016/S0029-7844(00)00930-3
Guthrie, J. R., Dennerstein, L., & Dudley, E. C. (1999). Weight gain and the menopause: a 5-year prospective study. Climacteric, 2(3), 205-211. doi: 10.3109/13697139909038063
Guthrie, J. R., Ebeling, P. R., Hopper, J. L., Barrett-Connor, E., Dennerstein, L., Dudley, E. C., ... & Wark, J. D. (1998). A prospective study of bone loss in menopausal Australian-born women. Osteoporosis International, 8(3), 282-290. doi: 10.1007/s001980050066
Dennerstein, L., Smith, A. M., Morse, C., Burger, H., Green, A., Hopper, J., & Ryan, M. (1993). Menopausal symptoms in Australian women. Medical journal of Australia, 159(4), 232-236. doi: 10.5694/j.1326-5377.1993.tb137821.x
Publication Citations Per Research Field
Featured Papers
All papers
Research Projects
---
Faculty Research Themes
School Research Themes
---
Key Contact
Department / Centre
Unit / Centre