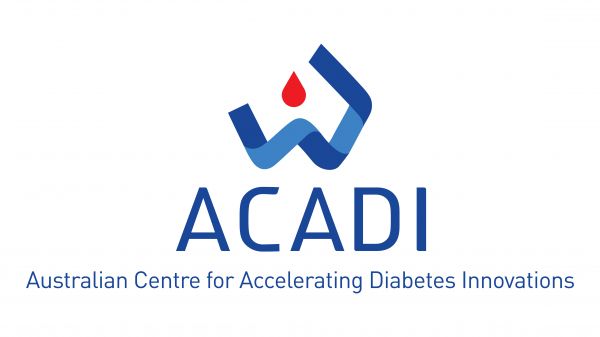 Transforming the field of diabetes and its complications with innovations for Indigenous and non-Indigenous Australians.
The Australian Centre for Accelerating Diabetes Innovations Research Centre (ACADI) was established through MRFF funding from the Australian Government's Targeted Translation Research Accelerator (TTRA) program, delivered by MTPConnect.
ACADI is a virtual collaborative diabetes centre uniting over 70 partners and supporters spanning all Australian States and Territories and 4 international sites. Led by Professor Elif Ekinci, Sir Edward Weary Dunlop Principal Research Fellow in Metabolic Medicine and Dame Kate Campbell Fellow at the University of Melbourne, ACADI includes Academic Partners, Advocacy Groups, Health Services and Industry Partners with a shared vision to benefit people with diabetes at each stage from diagnosis through to its devastating complications.
Our purpose is to deliver novel interventions for timely diagnosis, prevention and treatment of diabetes and its complications. Our research and development platform, national training program, and sustainable model will increase quality of life and life expectancy for all Australians living with diabetes and its complications. Furthermore, ACADI specifically addresses equity in diabetes related healthcare with targeted initiatives to ensure all Australians, regardless of their geographic location or cultural background, have equal access to innovative products and clinical trials.
Our diverse portfolio of projects aligns with our three Priority Areas:
Explore this site to learn more about ACADI.