A state-wide consultation for the Victorian Department of Health and Human Services
Do children and young people in Out-of-Home Care (OOHC) get the right health care in the right place at the right time to help them achieve their potential for a healthy adult life? Could they benefit from better integrated and coordinated health care? We want your views.
The Victorian Department of Health and Human Services (DHHS) has asked us to consult with people with expert knowledge about health in OOHC to help inform a new state-wide OOHC Health Strategy. Lots of people have expertise. Young people who have formerly lived in OOHC (foster, kinship or residential care), carers, health professionals, child protection practitioners, parents, researchers, health service planners and managers and people concerned with child rights.
How to take part
There are four ways to have a voice in the consultation:
Fill out a brief on-line survey

Make a written submission

Attend a consultation workshop

CONSULTATION WORKSHOPS

Introduction

These workshops are an opportunity for anyone with an interest in health care for children and young people living in Out-of-Home Care to join a conversation about future directions in Victoria.

Each workshop will run for 2 ½ hours. Tea, coffee and biscuits will be provided. A member of our Consultation team will facilitate the discussions.

Workshop options are listed below. Attend the one most convenient for you. To register send an email to oohchealth-consult@unimelb.edu.au or phone Dr Ann-Maree Duncan on 8344 7196.

BROADMEADOWS

Monday 5 August 2019. 10am to 12.30 pm
Hume Global Learning Centre, 1093 Pascoe Vale Rd, Broadmeadows 3047
View the flyer

MELTON

Wednesday 7 August 2019. 1pm -3.30 pm
Melton Library and Learning Hub, 31 McKenzie St, Melton 3337
View the flyer

PARKVILLE - Consultation Workshop for Mental health stakeholders

Tuesday 13 August 2019 1pm to 3.30pm
University of Melbourne. Sanderson Room, Medical Building, Cnr Grattan St & Royal Pde Parkville
View the flyer

PARKVILLE - Consultation Workshop for Health Professional Colleges representatives and CEOs of Health Services

Friday 16 August 2019 9.30am to 12pm
University of Melbourne. Level 10 Board Room, Victorian Comprehensive Cancer Centre, 305 Grattan St, Parkville
View the flyer

MOE

Monday 19 August 2019. 10.30am to 1.00pm
Moe Service Centre and Library, 1-29 George St Moe
View the flyer

BALLARAT DISTRICT

Friday 23 August 2019. 10.00am to 12.30 pm
Ballarat Community Health ,12 Lilburne St, Lucas 3350
View the flyer

CLAYTON

Wednesday 28 August 2019. 10.30am to 1.00pm
Clayton Community Centre - 9-15 Cooke Street, Clayton, 3168
View the flyer

GEELONG DISTRICT

Friday 30 August 2019. 2.00 pm to 4.30pm
Geelong District - Waurn Ponds Library, 230 Pioneer Rd, Grovedale 3216
View the flyer

BENDIGO

Thursday 5 September 2019. 12.00 to 3.15 pm
Bendigo Community Health Services, 171 Hargreaves St, Bendigo 3552
View the flyer

Ask for an individual interview with a Consultation Team member
Time-line
This state-wide consultation opens on 5 July 2019 and will conclude on 2 October 2019.
Key questions and themes
Are strategic changes needed to ensure health promotion and health education effectively reach children and young people in OOHC?
Are new strategies needed to ensure we keep children in OOHC as well as possible given their increased risks of chronic and complex health conditions?
Are additional strategies needed in the face of health issues where we know poor outcomes are avoidable?
If you have an interest in these questions or any of the following issues for children and young people in OOHC then we are keen to hear from you.
Developing knowledge and skills about healthy living for children in OOHC. Supporting young people in OOHC moving to independence and managing their own health care;
Exercise, Eating and nutrition, Vision and optical care, Hearing, Dental health, Immunisation/ vaccinations, Sexuality, relationships and sexual health, Mental health, Tobacco, alcohol or other drugs;
Culturally safe health care for children and young people, particularly those from Aboriginal and Torres Strait Islander communities;
Regular health needs assessments for children and young people in OOHC by General Practitioners (GPs), Paediatricians, Psychologists or other health professionals, clinical guidelines, health care case planning, health care coordination.
Consultation Team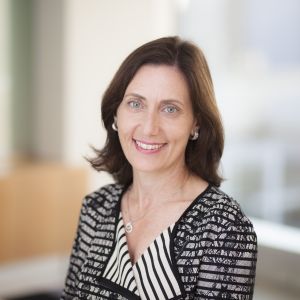 Prof Lena Sanci – Head of Department of General Practice
Prof Meredith Temple-Smith – Deputy Head of Department of General Practice
Dr Sandra Davidson – Senior Research Fellow
Dr Karyn Alexander – Research Fellow
Dr Susan Webster – Hon Research Fellow
Dr Ann-Maree Duncan – Administrative Coordinator