The Elephant Circle
The Dept of O&G Elephant Circle is established as a support group to whom department staff and students can go to for guidance about how to deal with challenges in workplace behaviours that they may witness or be subject to.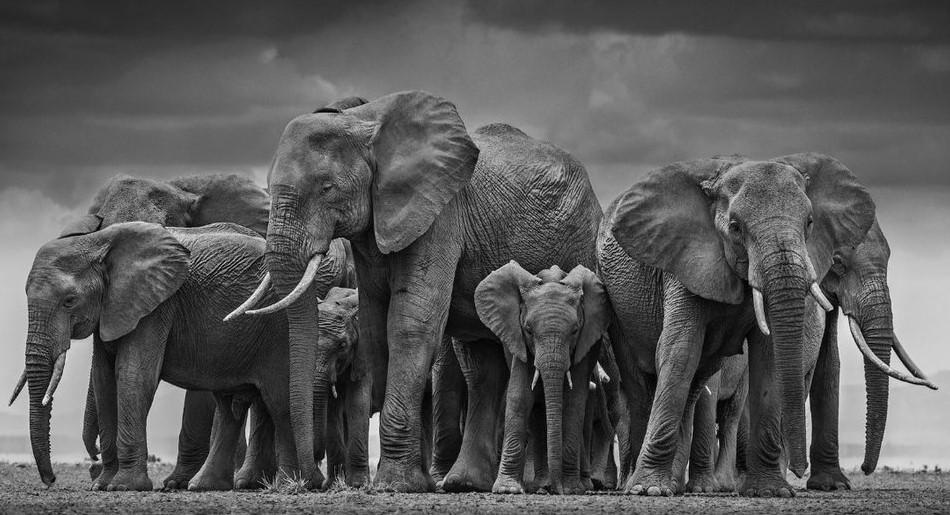 The Elephant Circle has coined its name as Elephants are considered among the world's most empathetic animals. When there is a new calf, or there is one facing a dangerous situation, is sick or distressed, other elephants encircle them to provide protection and support. They draw on their own empathy and EQ to imagine the other animals' distress and act to support them.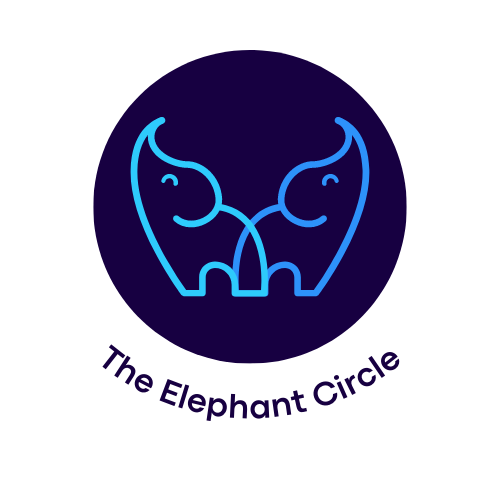 The Elephant Circle will consist of a diverse group of Department members of all career stages, disciplines, and genders who will be given some additional training in peer-to-peer support in providing a fair, equitable and safe workplace and calling out inappropriate workplace behaviors.
Members of the Elephant Circle are committed to making the Department of O&G a fair, equitable and safe place to work; where staff and students are encouraged to bring their best selves to work and are provided with an opportunity to thrive;
Members of the Elephant Circle are volunteers to this group and can opt out/step in as required. Examples of when this might be appropriate may be if someone is having some personal issues of their own that need to take priority; or perhaps when they feel there is a conflict of interest;
Members of the Elephant Circle do not manage complaints. Their role is to role model positive workplace behaviours, be available to listen, build trust, respond with empathy and advise people of the services that are available across the University to address the issue at hand.
Conversations are confidential. Where there is a perceived risk to health and safety, members will be advised how to have a conversation about escalating the issue to an appropriate University representative. Members are expected to participate in training sessions as recommended and to engage in nominated group activities
Members are encouraged to familiarize themselves with University support training sessions, reference documentation and internal reporting processes, links to which we aim to store at a dedicated group TEAMS site for members to easily access
Members are committed to establishing and maintaining a workplace culture consistent with the Faculty values of RESPECT, ACCOUNTABILITY, COMPASSION, COLLABORATION AND TEAMWORK, AND INTEGRITY.
The Elephant Circle Members
Prof Peter Davis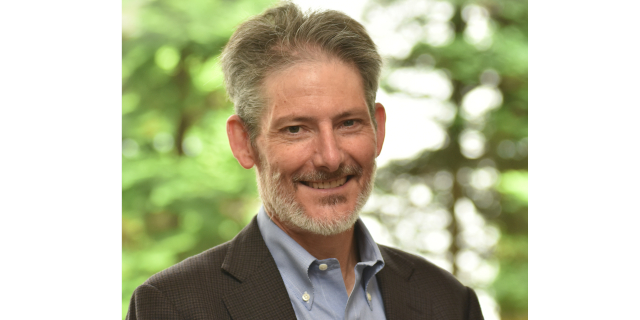 Prof Peter Davis is a neonatologist and leads the newborn research team at The Women's. They are a small but diverse group of undergrad and postgrad students, trainees, doctors and nurses. We dabble in basic science but our main interest is in clinical trials.
"I'm flattered to be invited to be an elephant and see this as a way of repaying the unexpected acts of kindness and mentorship I've experienced in the 40 years since I graduated."
I'm happy to be dropped in on as you make your way to or from the tea room or call (8345 3763/3768) or email (pgd@unimelb.edu.au) to set up a time for a chat.
Prof Evdokia Dimitriadis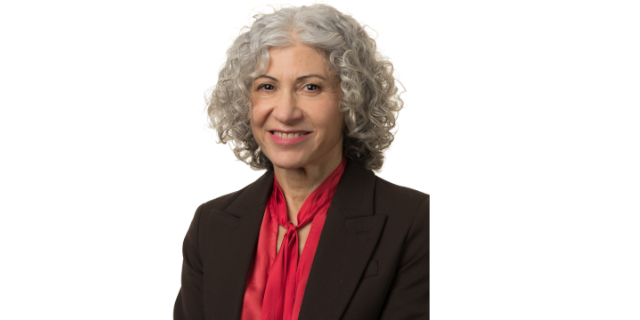 Prof Eva Dimitriadis is a NHMRC Senior Research Fellow, Professor in Reproductive Biology at the Department of Obstetrics and Gynaecology, University of Melbourne and Co-Head of the Gynaecology Research Centre at the Royal Women's Hospital.
Prof Dimitriadis specialises in infertility and pregnancy disorders associated with placental insufficiency. She has a strong interest in how inflammation contributes to pregnancy disorders.
"I wanted to be part of the circle to support people in our department who need some assistance ranging from someone to chat to, to more challenging circumstances they are facing. I am particularly passionate about supporting and enabling people who are underrepresented in our department and more broadly in the university. Having worked for decades in research, I have come across many challenging situations and would have welcomed support. This led me to serve in various supportive roles in my previous employment. For example, I served as the sexual harassment support person. I set up several practical initiatives to support parents returning to work."
Email: evdokia.dimitriadis@unimelb.edu.au
A/Prof Lisa Hui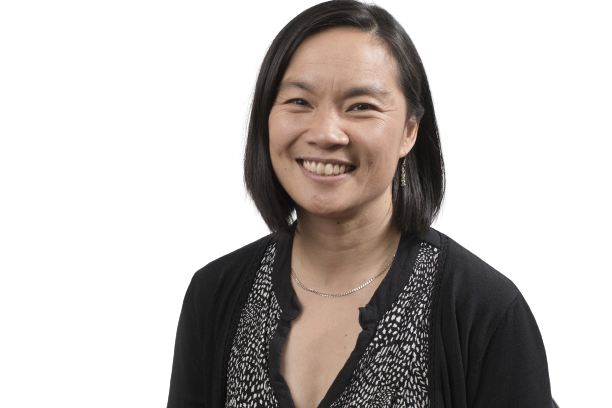 A/Prof Lisa Hui is a mid-career clinician researcher based at the Mercy Hospital for Women, Northern Hospital, and the Murdoch Children's Research Institute.
"I am committed to creating a positive and supportive culture in our department - a place where everyone can thrive, develop their potential, and make their unique contribution in a collaborative team environment. As a mother-of-two with experience working in hospitals, wet and dry labs, and research institutes, I hope I can bring a broad perspective to the elephant circle."
Email. Lisa.hui@unimelb.edu.au
Dr Stefan Kane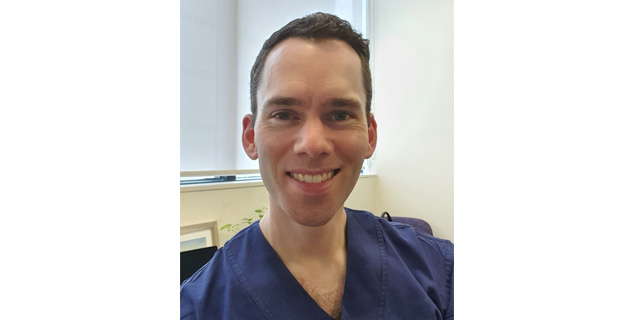 Dr Stefan Kane is a maternal-fetal medicine subspecialist based primarily at the Royal Women's Hospital, where he serves as acting director of the Department of Maternal Fetal Medicine, head of the Fetal Medicine Unit, and program director for MFM training. Dr Kane also has the privilege of holding an honorary appointment as Clinical Senior Lecturer in the University Department of O&G, and has very recently had his PhD conferred after a somewhat-elephantine gestation of eight years. Most of his work is in public clinical care, into which he is passionate about integrating research and quality improvement initiatives.
"The 'elephant circle' is a brilliant metaphor for this critically important initiative. Not only will this circle be a practical and visible source of support, encouragement and counsel for those experiencing challenges in or outside the workplace, but its existence will send an unequivocal message about the culture that we want to permeate throughout the Department and beyond, one infused with fairness, transparency, equity, respect and kindness. Such a culture is essential if we are to reach our potential, both individually and as an academic and clinical community – we owe it to each other and to those we serve in our research and teaching endeavours to work tirelessly toward its realisation."
Email: kane.s@unimelb.edu.au
Dr Emerson Keenan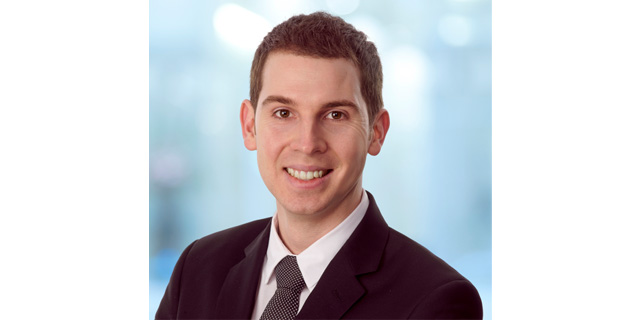 Emerson is an electrical engineer working in the Department of O&G, focused on developing better technology for pregnancy monitoring. He is honoured to be part of the Elephant Circle to make sure everyone can access the support they need to thrive in the workplace. In his spare time, Emerson likes to read, play music and share his love of mathematics with anyone who will listen.
Email: emerson.keenan@unimelb.edu.au
Prof Tu'uhevaha Kaitu'u-Lino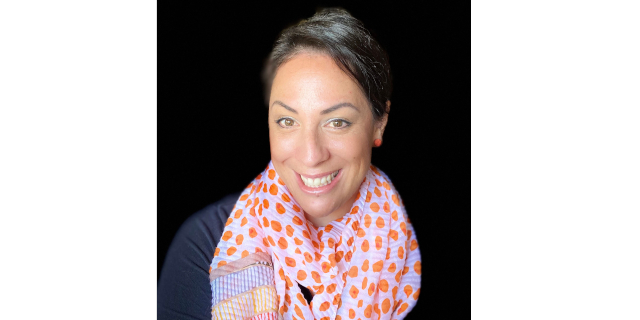 Tu'uhevaha (or Tu'uhe for short) is a scientist who leads the Biomarker Discovery and Reverse Translation in Pregnancy Group, based at the Mercy Hospital for Women. She is passionate about improving outcomes for pregnant people and their babies, and nurturing the next generation of scientists and clinician scientists. Tu'uhe is a mum of 4, step-mum of 2 and has 2 dogs!! She has been a member of the Dept of O&G since 2011.
"I love the idea of the elephant circle, because coming from a big Polynesian family, I know the joy of being encircled and supported during the hard, and good times. I have an open door and email and welcome anyone who needs support to reach out. I hope that this elephant circle will contribute to everyone feeling welcome, respected and safe within our Department."
Email: t.klino@unimelb.edu.au
Ms Mandy Lobley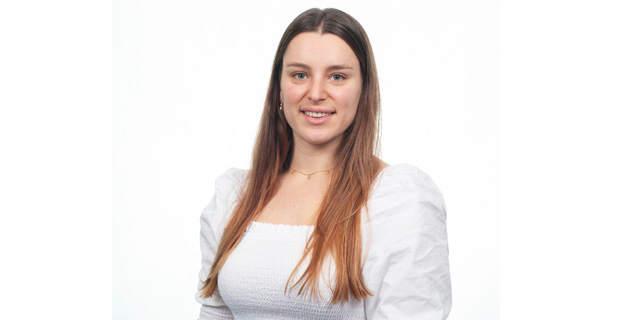 Mandy is an Associate Genetic Counsellor who graduated from the University of Melbourne in 2021. Her experience in end of life and respite care for sick children, genetics studies and work, have given her experience supporting clients and peers during emotionally complex situations. Being and elephant is an exciting opportunity for her because she is passionate about helping and advocating others, especially when they are experiencing challenging situations. In her personal life, Mandy enjoys craft projects, cycling and learning ballet. Mandy is bubbly and approachable, you can contact her on lobley.a@wehi.edu.au.
Ms Sarah Marcola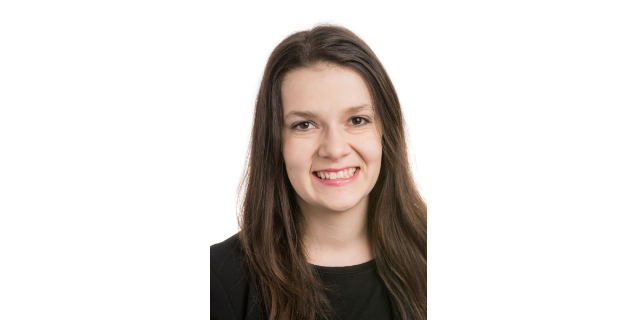 Sarah Marcola is a Professional Staff member based at the Mercy Hospital for Women and works as an EA to HOD, Prof Sue Walker. Sarah has been with the University and Department of O&G for over three years.
"Everyone should feel welcome and respected at work/place of study, regardless of job position, age, gender identity, sexuality etc. There have been many times at work when I have needed an "Elephant", and I know firsthand the difference it can make. It is such a crucial part of the work experience to be able to confide in someone you trust and help navigate difficult/ambiguous situations. So I have signed up to be an "Elephant" to help make a difference, no matter how small."
Sarah Marcola - s.marcola@unimelb.edu.au 8458 4381, based at UoM MHW Reception (part-time)
Ms Elise Newman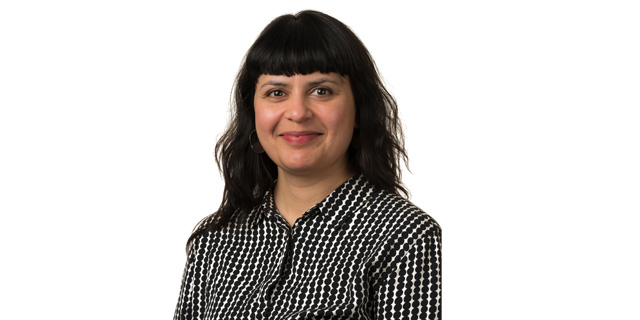 Elise is an Executive Assistant to Prof Martha Hickey & Prof Evdokia Dimitriadis and an Operation Liaison Officer based at the Royal Women's Hospital in the Department of Obstetrics & Gynaecology. She has been working with the University for over 5 years.
"I have joined the Elephant circle to be apart of the change that the Department wishes to make and to uphold the values of the MDHS. I always have an open door so I hope that all will feel comfortable seeking my help with anything."
Email: elise.newman@unimelb.edu.au
A/Prof Louise Owen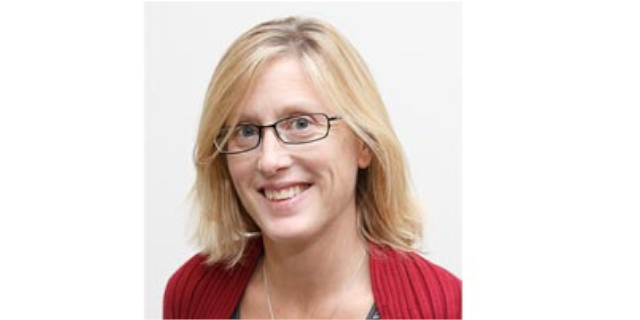 A/Prof Louise Owen is a Neonatal Clinician at the Women's, spending about half her time looking after newborns in the NICU, and the rest running clinical trials in newborn care. A/Prof Owen has been at the Women's since 2006, and been part of the Dept. O&G since 2010.
"I volunteered to become part of the elephant circle to offer support to anyone within our department who may be facing challenging circumstances at work. I have experienced both incredibly positive workplace relationships, as well as harmful, negative relationships. I am happy to offer a listening ear to anyone who would like to talk about challenges they face."
I live at the far end of the UoM Level 7 corridor at the RWH, in the Newborn Research Dept. My office is opposite the entrance, my telephone there is (8345) x3774, I primarily use my RWH email address of louise.owen@thewomens.org.au.
Prof Clare Scott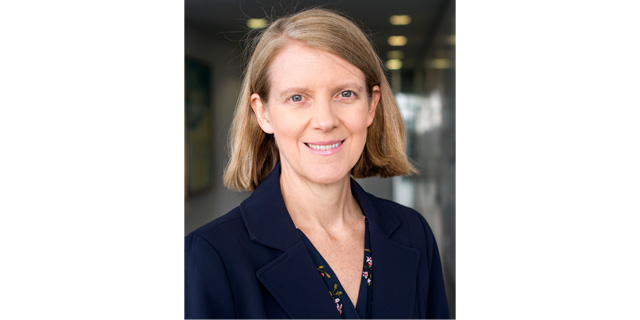 Prof Clare Scott leads an ovarian cancer laboratory focused on developing targeted therapies for ovarian cancer. Their aim is to change the current treatment paradigm of "one size fits all" for women with ovarian cancer. This involves the use of novel pre-clinical models of epithelial ovarian cancer, complementing my activities as a medical oncologist in breast and ovarian cancer.
Ms Alex Roddy Mitchell
Alexandra Roddy Mitchell is a midwife and PhD candidate the Mercy Hospital for Women where she is part of the Perinatal Epidemiology group. Alex is honoured to be part of the Elephant Circle. She believes that embracing this ethos fosters a supportive and respectful culture that enables each member to flourish. Alex welcomes all members of the Department of O&G community to reach out and have an 'elephant' chat whenever they'd like.
Email: aroddy@student.unimelb.edu.au
The following staff will support "The Elephant Circle"
Ms Janine Sala - Department of Obstetrics & Gynaecology, Manager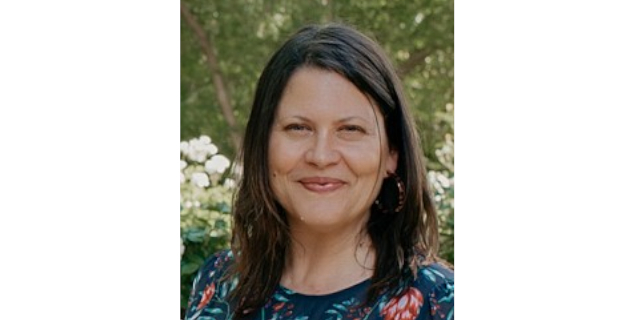 Prof Natalie Hannan - Associate Dean Diversity and Inclusion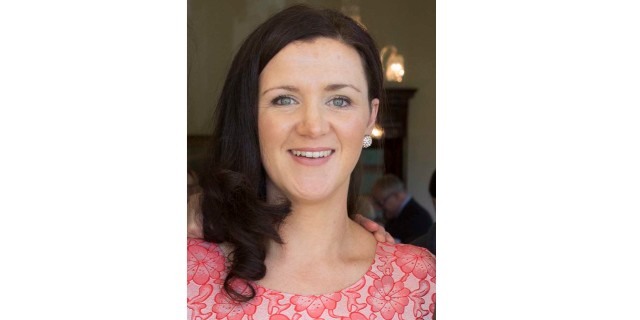 Prof Sue Walker - Department of Obstetrics & Gynaecology, Head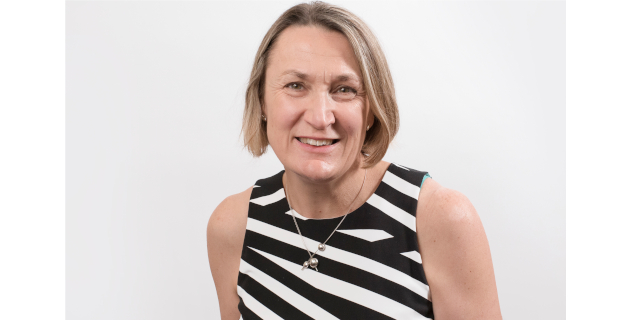 Ms Jacqui Olney - Senior Manager, HR Business Partnerships, Melbourne Medical School