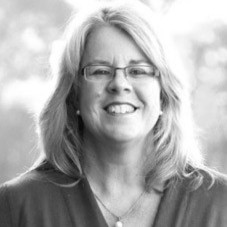 Caroline obtained her MBBS from Melbourne University in 1985. She did her fellowship training through St. Vincent's Hospital, Melbourne gaining her FRACS in 1994 in General Surgery. She then spent the next 5 years in The UK, initially broadening her experience in all surgical areas and then subspecialising in the emerging field of breast surgery. Caroline, with her mentor Mr Mark Kissin, participated in the early trials that validated the technique of sentinel node biopsy.
Caroline was previously Director of Breast Services at Austin Health, Olivia Newton John Cancer and Wellness Centre, working there for 18 years. She recently moved to be Head of Breast Surgery at St Vincent's Public Hospital and is now Chief Surgeon to St Vincent's Breast Screen
There is known to be a clearcut survival advantage to patients who are offerred access to clinical trials and we will continue to support this in the future.
Caroline regularly teaches and lectures medical students from the University of Melbourne, junior doctors and registrars training through The University of Melbourne, lymphoedema practitioners, nurses and volunteers within the Breast Cancer Network of Australia. She helped devise a recent Australia-wide educational program for specialist trainees looking at learning opportunities and learning retention.
Caroline is married to Paul, who thankfully is not a doctor but rather an architectural draftsman! She has a much-loved daughter, Alice.