AgeHAPPY: Healthy Ageing Project Population Youth-senior
Study coordinator
Monique Stagnitti

+61 3 9035 7383

Principal investigator
Professor Cassandra Szoeke

+61 3 8344 1835
Project Details
AgeHAPPY: Healthy Ageing Project Population Youth-senior, a Healthy Brain Initiative
What is AgeHAPPY?
The Healthy Ageing Project Population Youth-senior (AgeHAPPY) is an online heath survey for Australians. Our mission is to improve the understanding of health across a lifespan to promote healthy ageing and prevent disease.
Our vision is for all Australians to maintain lifelong healthy ageing. Chronic disease is the largest cause of death and disability in Australian society and through-out the western world. The information collected will allow us to understand the impact of social and behavioural factors on health. This will influence policies and practice toward better prevention and early detection of health issues, including Parkinson's and Alzheimer's disease.
Through administering our online health survey, we can collect valuable demographic, clinical, behavourial and lifestyle data which allows us to analyse the impact of factors on health and ageing.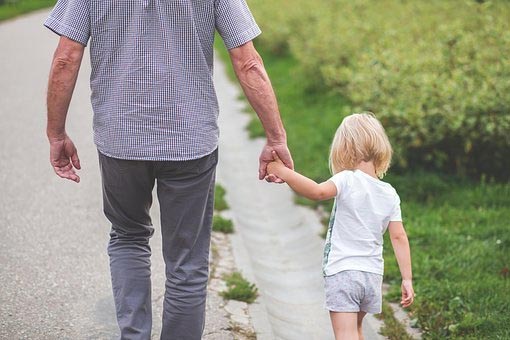 Get involved in the AgeHAPPY study
Contributing to better health for Australians has never been easier! We are open to all Australian adults over the age of 18 years.
The first section of the study is an online questionnaire covering areas such as demographic information, general health history, family health history, mood, quality of life, physical activity, sleep, diet, alcohol intake, smoking, physical function, social relationships, and negative life events.
The second section is a cognitive component which will test your thinking skills, a bit like a brain game. You will be invited to complete the online cognitive testing from the Healthy Brain Initiative - Brain Health Registry (HBI-BHR). The Brain Health Registry is a web-based study that enables researchers to efficiently identify, assess and monitor the brain changes associated with the progression of neurodegenerative diseases and brain ageing more efficiently.
In 12 months' time, we will contact you to complete a follow-up online questionnaire.
How it works
Register for the survey

First, register for the AgeHAPPY survey. Read the Plain Language Statement and the Patient Consent Form, then to proceed, select 'I agree' and press 'next' to complete the survey.

Tell us about yourself

Answer questionnaires about your health and lifestyle, each one taking only a few minutes. The total survey will take approximately 30-45 minutes to complete but does not have to be completed in one sitting. You can leave by clicking 'resume later' and come back at any time. We will remind you to come back and complete the survey a maximum of 3 times if you choose to leave it and complete it at a later date.

Play some brain games

Once you complete the survey, you will be sent an email containing a link to register for the Healthy Brain Initiative - Brain Health Registry. To proceed, follow the link to register and then complete the tasks located on the side bar. This includes a brief memory test and a cognition test. This will all take approximately 30 minutes to complete. If you do not want to complete all tasks in the one sitting, you can return and complete them at a later date. You will receive weekly reminder emails (maximum 3) to complete these tasks.

Come back next year!
You will be contacted in 12 months and be invited to complete a follow-up online survey.
Contact AgeHAPPY
Researchers
.
Research Group
---
School Research Themes
---
Key Contact
For further information about this research, please contact the research group leader.
Department / Centre
MDHS Research library
Explore by researcher, school, project or topic.