Epilepsy Melbourne @ MBC, 31 Aug
Congratulations to Susie Bellows and Emma Morrisroe on winning the Best Datablitz and Best Poster Awards from the Epilepsy Melbourne @ MBC 2016 Meeting, as moderated by international guest Professor Michael Johnson from Imperial College, London.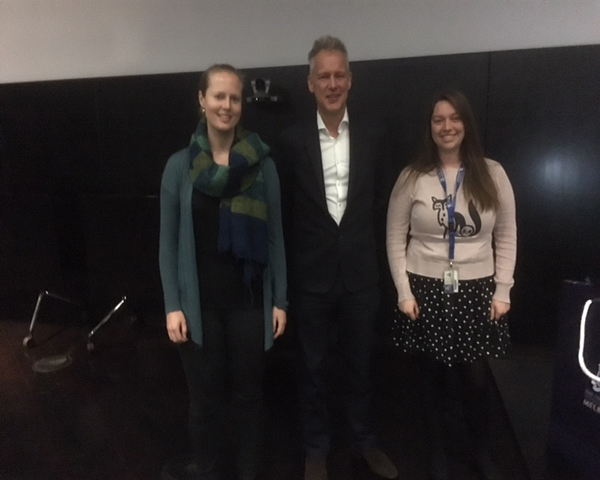 Epilepsy Melbourne @ MBC was held on 31 August - 1 September at the Kenneth Myer Building, and featured a plenary lecture by Professor Michael Johnson from Imperial College, London. Professor Johnson is a consultant neurologist at Imperial College Healthcare and Deputy Head of the Centre for Clinical Translation in the Division of Brain Sciences at Imperial College. His research involves the application of computational biology and genomics to discover new drug targets and therapies for diseases of the human brain.
This year's meeting included sessions on bioinformatics, neural networks, translational genomics, and imaging networks. Students and postdoctoral researchers were also invited to submit abstracts and participated in a 'datablitz' where they presented their research, moderated by Professor Johnson and chaired by Professor Graeme Jackson.
Susie Bellows won this year's Best Datablitz with her presentation titled 'Phenotypic analysis of 303 multiplex families with common epilepsies', and Emma Morrisroe won the Best Poster Award with her research titled 'Using multi electrode arrays to identify network scale signatures in a cultured neuron model of Dravet Syndrome'.