New resources on COVID-19, PTSD, from Phoenix Australia
​New treatment guidelines help people with PTSD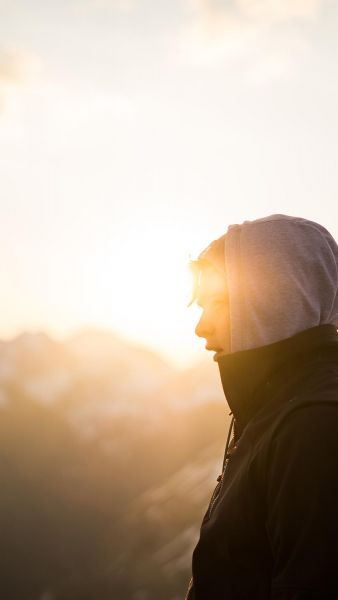 Phoenix Australia - Centre for Posttraumatic Mental Health has developed new Australian Guidelines for the Prevention and Treatment of Acute Stress Disorder, Posttraumatic Stress Disorder and Complex PTSD, which have been approved by the National Health and Medical Research Council (NHMRC).
The Guidelines are based on the highest quality research currently available, and have been developed in collaboration with a Guideline Development Group comprising Australia's leading trauma experts, specialist practitioners working with people affected by trauma, and individuals with lived experience of trauma.
The Guidelines are published in an innovative online 'living guideline' format, which provides potential to update recommendations when there is sufficient new evidence to do so, ensuring that the advice is always current and up to date.
Posttraumatic stress disorder or PTSD is the second most common mental health condition next to depression, with 4.4 per cent of Australians having PTSD any point in time - that is 1.1 million people. It can have a profound impact on the individual and their family.
Symptoms include flashbacks, nightmares, being constantly on the alert, and feeling numb. Without effective treatment, people can feel overwhelmed by their problems, isolated, unable to go about their day-to-day activities, and unable to connect with their families.
With Australia in the midst of an unprecedented period of stress and trauma having recently experienced drought, followed by bushfires, and now the global COVID-19 pandemic, the release of trauma treatment guidelines is very timely.
Associate Professor Andrea Phelps, Deputy Director of Phoenix Australia, led the development of the guidelines. "They are a vital tool for practitioners who provide care to people affected by trauma – providing guidance on delivering evidence-based treatment that will lead to better outcomes for those impacted by trauma.
"People with PTSD also have much to gain from the Guidelines as it is important for them to know that there are effective treatments for PTSD and they can get better."
Funding was provided by the Commonwealth Government Department of Health and The Hon Greg Hunt MP, Minister for Health, launched the Guidelines on 16 July.
Vice-Chancellor Professor Duncan Maskell spoke at the launch event and described the guidelines as an important resource for health practitioners and the community. "These Guidelines are world class, and will be valuable for the healthcare profession and people who have suffered trauma," Professor Maskell said.
Guide to managing moral injury during COVID-19
A trans-global partnership between Phoenix Australia - Centre for Posttraumatic Mental Health and the Canadian Centre of Excellence on Post-Traumatic Stress Disorder and Related Mental Health Conditions has produced a ground-breaking resource guide on moral injury.
Moral Stress Amongst Healthcare Workers During COVID-19: A Guide to Moral Injury is a practical resource for healthcare workers and organisations at the frontline of the response to the pandemic.
Frontline workers such as hospital staff and aged care workers around the world are facing moral stressors and ethical dilemmas that can lead to a range of psychosocial and spiritual outcomes, the most severe of which has been termed moral injury. Moral injury is a relatively new concept developed in military settings, where soldiers were returning from deployment having been involved in events that transgressed deeply held moral beliefs and values, and suffered harm to psychological, social and spiritual health as a result, that could not be fully explained by posttraumatic stress disorder (PTSD).
Moral injury can arise in circumstances where the individual does, or fails to do something, that transgresses their deeply held moral beliefs. It can also arise when the individual feels betrayed in a high threat situation or witnesses others behaving in ways that they feel are morally wrong.
The guide offers a 'map' for implementing preventative and early intervention structures to support healthcare workers and minimise the risk of moral injury: how to identify risk factors; how to prepare, manage exposure, and design jobs using a whole-of-organisation approach; and the importance of peer support to protect workers' wellbeing.
The Deputy Director of Phoenix Australia, Associate Professor Andrea Phelps, said, "This new guide is a very practical resource that speaks to the role of organisations, teams and individuals in a whole-of-organisation approach to mitigate the risk of lasting harm. It is based on the latest research and clinical knowledge".
Given the situation in Victoria, the guide is increasingly relevant in the Australian context and will be a valuable resource for hospitals, the aged care sector, police and other workplaces at the frontline of the response.
Phoenix Australia is Australia's National Centre of Excellence in Posttraumatic Mental Health. Our staff are international experts in posttraumatic mental health and advocates for the use of evidence-based responses following trauma to reduce the mental health effects on survivors, their families and the community.