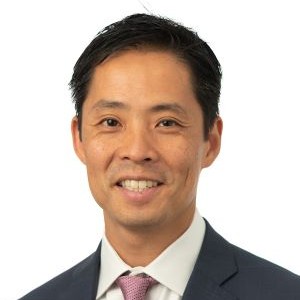 Mr Michael Hii is an Oesophago-Gastric and Bariatric (weight loss) surgeon. He works as a consultant at St Vincent's Hospital Melbourne and the Royal Melbourne Hospital and also holds honorary appointments at the Peter MacCallum Cancer Centre (VCCC) and Eastern Health.
Michael completed medical school at the University of Melbourne and then surgical training at St Vincent's Hospital and Eastern Health. He was awarded his surgical fellowship in 2009 and underwent subspecialty training in Melbourne and Brisbane.
Michael Hii enjoys a busy clinical workload, and in addition to clinical work, maintains a strong interest in research and education. He is a clinical senior fellow at the University of Melbourne. He chairs the St Vincent's Upper GI and Hepatobiliary research group and is the supervisor of Pre-SET (surgical training) at St Vincent's Hospital. He has published widely in Upper GI and bariatric literature.
Mr. Hii's clinical areas of interest include the treatment of oesophageal and gastric cancer, hiatus hernia repair, anti-reflux surgery, surgery for achalasia and obesity surgery (including gastric bypass, sleeve gastrectomy and revision procedures). Research areas of interest include enhanced recovery after surgery (ERAS) programs and optimising changes in muscle mass/ body composition with upper GI conditions and surgery.