Melbourne University Obstetrics and Gynaecology Society (MUOGS)
Melbourne University Obstetrics and Gynaecology Society (MUOGS)
The Melbourne University Obstetrics and Gynaecology Society (MUOGS) was founded in 2019 by medical students passionate about Women's Health who wanted to provide a platform for students to engage in more O&G content outside the core curriculum. Now in its third year, MUOGS has expanded to a committee of 15 passionate students and an active membership across all year levels of the MD.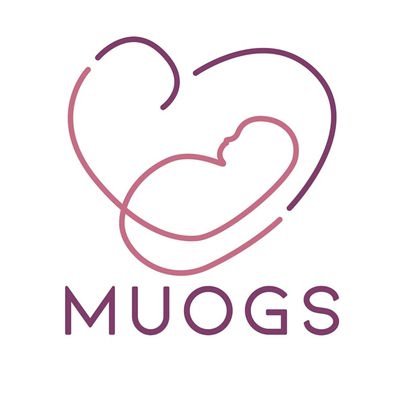 The aims of MUOGS are:
To enhance the academic and professional opportunities for students interested in obstetrics and/or gynaecology;
To provide academic support to fellow students and thus foster communication of research ideas and collaboration;
To promote interaction, welfare, and cohesion between students interested in obstetrics and/or gynaecology;
To support the academic endeavours of students and to act as a representative group of graduates within the department.
MUOGS is devoted to the delivery of high-quality events and workshops - including management of common O&G topics, as well as practical workshops honing procedural and examination skills of MD3 and MD4 students.
MUOGS' Events Team has a lot more in store for 2022, with a new webinar series, "You Can't Ask That," covering a wide breadth of O&G topics that are stigmatised or poorly covered in the current medical curriculum, including transgender and non-binary health and termination of pregnancy. In addition, MUOGS has returned with their annual O&G Careers Night, with speakers from every level of training and across specialties (including GP-obstetricians and subspecialties). Previous Careers Nights have spotlighted some incredible and inspiring speakers including Dr Vijay Roach, Dr Amber Moore, Dr Tom Cade, Dr Jo Vivian-Taylor, Dr Sami Sloss, Dr Kavya Chaganti, Dr Nisha Khot and Dr Benjamin Bopp.
In both 2021 and 2022, MUOGS held a workshop at The University of Melbourne MD Student Conference (MDSC) where they packed and sent birthing kits to women in under-resourced areas to access clean and safe birthing environments as part of the Birthing Kits Australia Initiative, an initiative MUOGS is excited to continue onwards into future iterations of the Conference.
MUOGS' Education Team is hard at work, providing helpful resources to supplement the core curriculum, including easy-to-digest fortnightly infographics and a comprehensive, clinician-reviewed OSCE guidebook to help students prepare for the end-of-year exams. MUOGS Education also hosts a podcast, MUOGS, at your cervix, where they invite experts on the show to discuss interesting and exciting topics in O&G! Past guests include Dr Raelia Lew (fertility specialist), Prof Sue Walker (maternal-fetal medicine specialist), and Dr Lionel Steinberg (consultant obstetrician with an interest in VBAC deliveries). In 2022, MUOGS Education launched their new Journal Club, with a mix of O&G-enthusiast students, budding researchers and clinicians taking a deep dive into the latest research in the field, practicing presentation skills and engaging in peer-to-peer teaching.
It is our great pleasure to introduce the 2022 MUOGS Committee who have dedicated their time and incredible skill sets to make this society possible.
President: Ashleigh Cunial
Vice President: Noa Kolkovski
Secretary: Tracy Sun
Treasurer: Richard Song
Education Officer: Chloe Jamieson-Grigg
Event's Lead: Charlotte Goutallier
Social Media/Promotions Officers: Jenny Lee & Celine Pang
Events Subcommittee: Sarah Van Der Hock, Jess Han, Alicja Orlowska
Education Subcommittee: Eliza Fordham, Eva Wang, Bella Delaney
Sponsorship Officer: Emily Andre

Top Row (L-R): Ashleigh Cunial, Noa Kolkovski, Tracy Sun, Richard Song, Celine Pang, Jenny Lee, Chloe Jamieson-Grigg

Bottom Row (L-R): Eliza Fordham, Eva Wang, Bella Delaney, Charlotte Goutallier, Sarah Van Der Hock, Jess Han, Alicja Orlowska
You can reach out to the Melbourne University Obstetrics and Gynaecology Society (MUOGS) Committee via email.
Follow MUOGS on their socials for more updates: